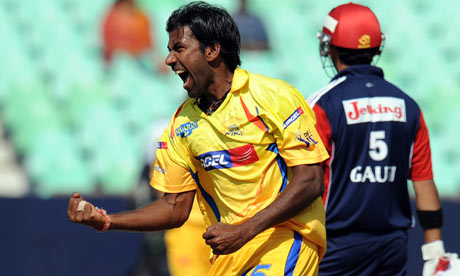 Matthew Hayden unveiled the Mongoose bat with a blistering 93 to help Chennai Super Kings chase 186 against Delhi Daredevils.
Everyone have a question now, what is special in Mongoose bat, how does the bat look like, how to play using Mongoose bat, apart from Hayden, who are the other players using this bat .....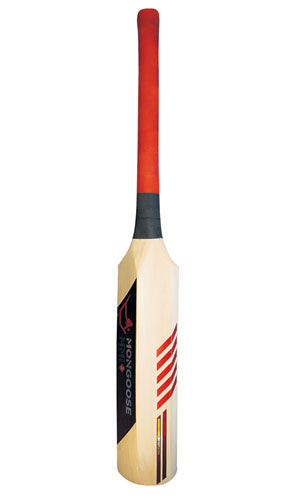 India, say hello to the Mongoose, the shorter, thicker bat with the longer handle. You already knew Matthew Hayden, but might have forgotten him momentarily after his ordinary start this year. On Friday, the two combined in a deadly manner. Hayden smacked 93 off 43 balls to almost singlehandedly chase down Delhi Daredevils' imposing target. Delhi's innings featured a similarly dominant effort. If Hayden scored 93 of the 142 while at crease, Virender Sehwag pummelled 74 out of 103.